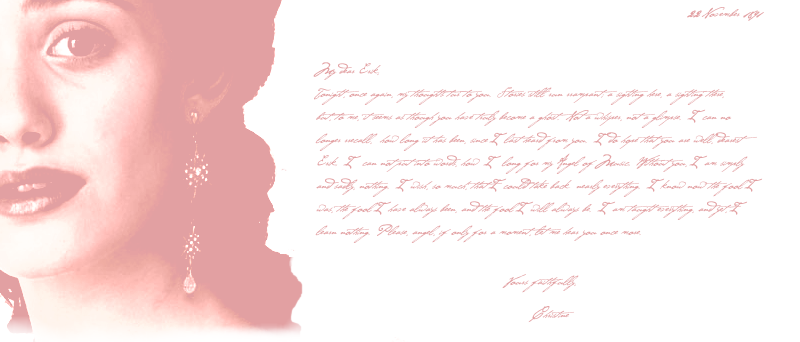 L ITTLE L OTTE
M USIC OF THE NIGHT
O PERA P OPULAIRE

....apply....
?
H ELLO, and welcome to C hristine's home at
ChristineDaae.com
! As you can probably tell, I am a huge fan of
The Phantom of the Opera
. That includes books, movies, music, songs, fanfiction, everything! Like most people who love the story,
Phantom
is not my only love, I have a long and varied list of other interests that also occupy my time. Here, though, I have everything
Phantom
!
- C hristine









This domain hosts 9 listings and has 2665 fans listed across the network, with 0 waiting in the queue.

©2004 ChristineDaae.com

This site is owned by a fan, and has no affiliation with anyone involved with The Phantom of the Opera.