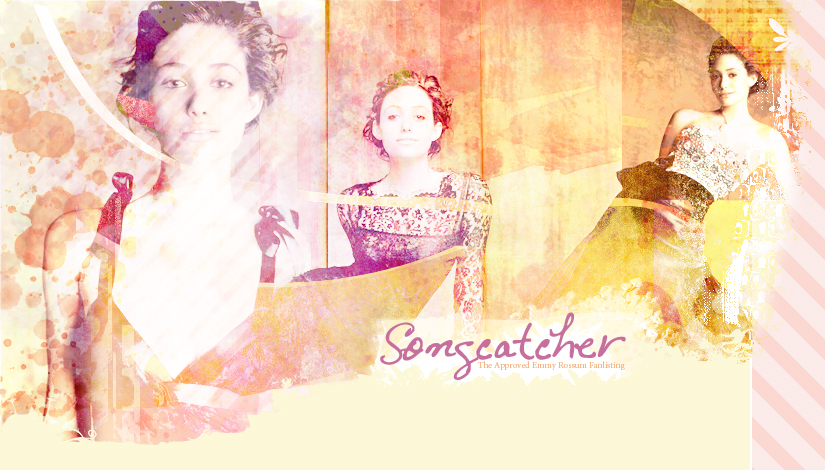 Welcome to
Songcatcher
. This is the
TheFanlistings.org
listed
Emmy Rossum
Fanlisting and the
Alterlistings.org
listed Emmy Rossum physical fanlisting.
Last updated: 31st July 2017

We have a total of 463 members who have joined and 0 is/are waiting to be added. A warm welcome to, Romeo.




This site is in no way official. It is merely listed at The Fanlistings and other networks. Original content © Rachel Stasack, who owned this fanlisting before she passed it on to me. No copyright infringement intended.